Prosimnia piriei (Petuch, 1973) (Probably)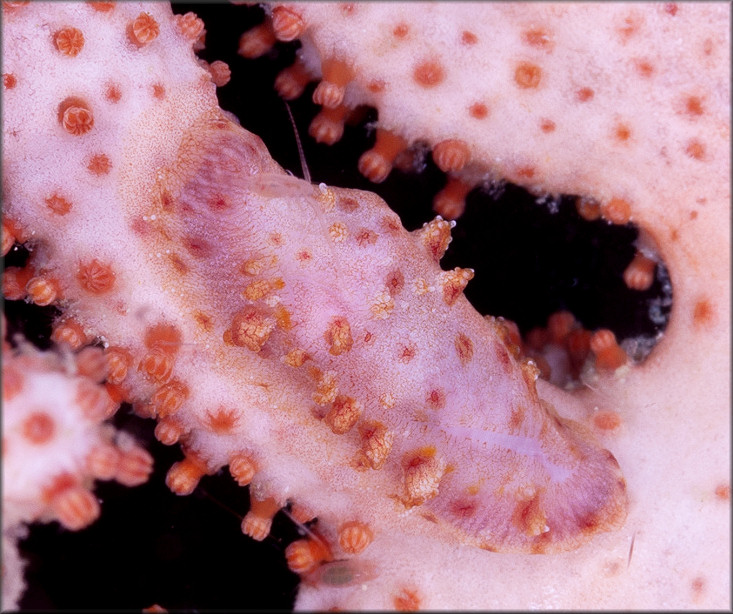 Photographed by Linda Ianniello while SCUBA diving,
Raja Ampat, West Papua, Indonesia.
Underwater photograph copyright 2007 by Linda Ianniello.
Lorenz, F.and D.Fehse, 2009. The Living Ovulidae: A Manual of the Families of Allied Cowries Ovulidae, Pediculariidae and Eocypraeidae. ConchBooks, Hackenheim, Germany. [1]-651, incl. 370 full pp color plates.