Vitrinella floridana Pilsbry and McGinty, 1946 Florida Vitrinella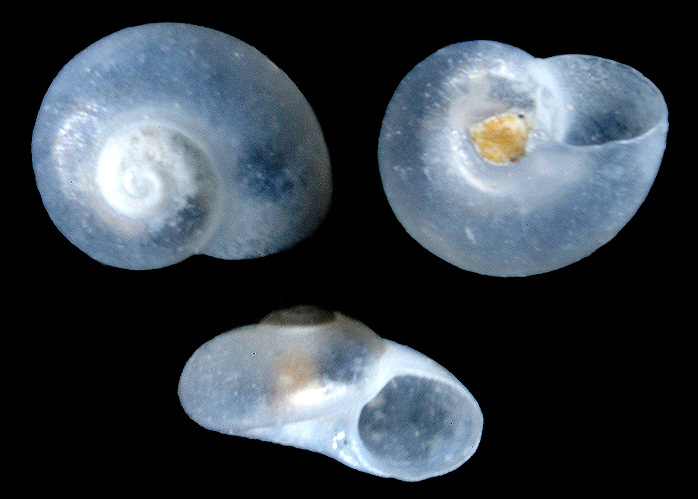 From grunge in swash zone at Billy's Bay, St. Elizabeth Parish, Jamaica
(1 mm.). Digital images by David Kirsh.
Scanning Electrograms Micrograms (SEM) Of Recent Specimens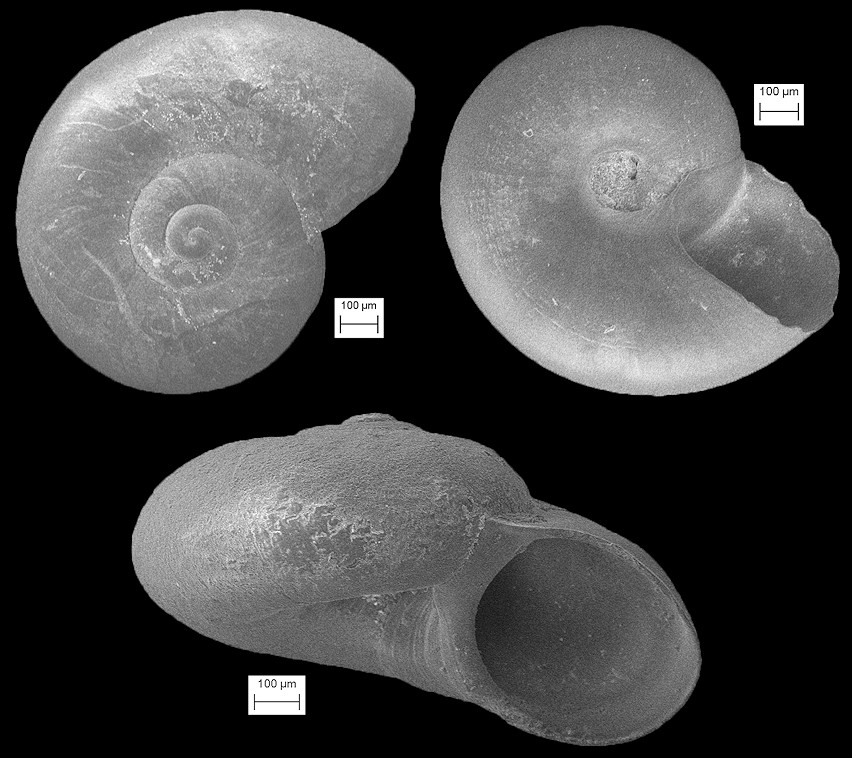 Culled from grunge collected from a mangrove beach on the Jupiter Sound (Indian River) shore of Coral Cove Park (just S of Blowing Rock Preserve) by Rick Edwards on 4/27/2021 (three specimens - 1.12-1.28 mm.). SEMs produced in collaboration with Dr. Ann Heatherington, Dept. of Geological Sciences, University of Florida, Gainesville, FL.