Murchisonella spectrum (Mørch, 1875) Spectrum Pyram
Also see: Murchisonella spectrum Living Specimen
Scanning Electron Micrographs (SEM)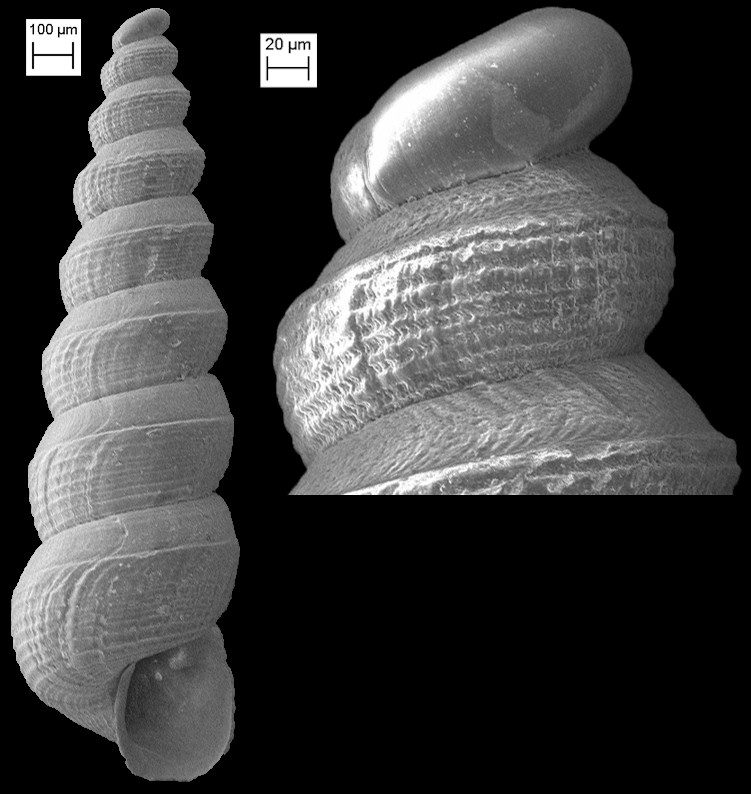 Scanning Electron Micrographs of fossil specimen from the Lower Pinecrest beds, Upper Tamiami Formation, Sarasota County, Florida (1.93 mm.). SEM produced in collaboration with Dr. Ann Heatherington, Dept. Geological Sciences, University of Florida, Gainesville, FL.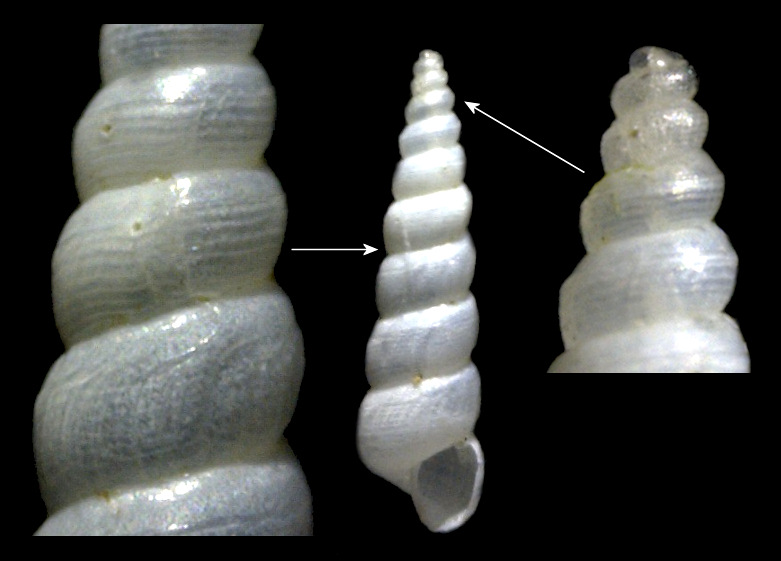 Empty shell at the tide line, Peanut Island, Palm Beach Inlet, Palm Beach County, Florida (3 mm.). Collected and photographed by Carole Marshall.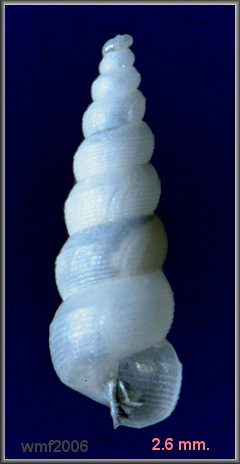 In shell grit taken by SCUBA from about 65 feet off Boynton Beach, Florida.
Original image by David Kirsh.
Scanning Electron Micrograph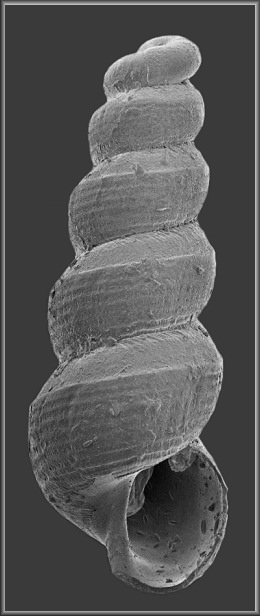 From sediment dredged at 100 ft., 32 mi. E St. Augustine, St. Johns County, Florida by Ted Yocius, in 1972 and sorted by H. G. Lee on 10/18/89 (1.16 mm.). Scanning electron micrograph performed under the auspices of the Dept. of Invertebrates of the United States National Museum with the excellent technical assistance of Ms. Yolanda Villacampa.