Lepton lepidum (Say, 1826) Graceful Lepton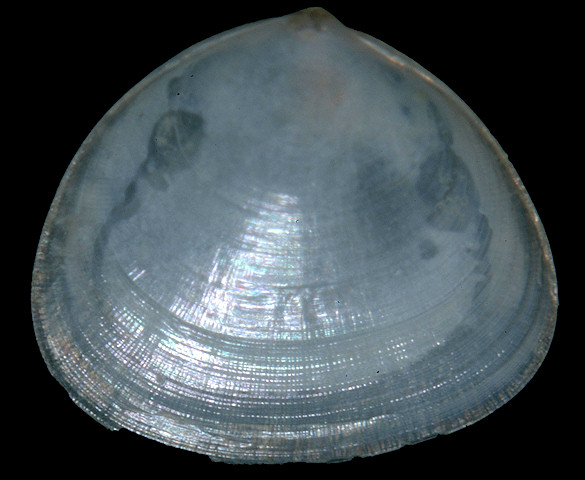 Shackleford, North Carolina (4 mm.). Digital image by David Kirsh.
Scanning Electron Micrograph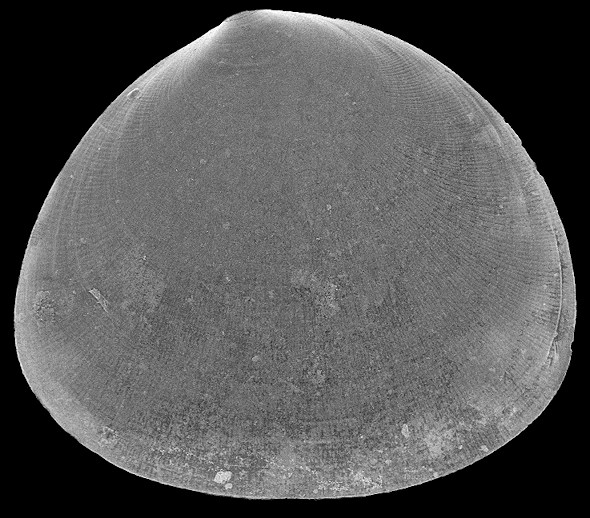 From drift trapped in monofilament tangle, just S. south jetty, St. Augustine Beach, Florida by H. G. Lee on 5/15/93 (3.47 mm.). Scanning electron micrograph performed under the auspices of the Dept. of Invertebrates of the United States National Museum with the excellent technical assistance of Ms. Yolanda Villacampa.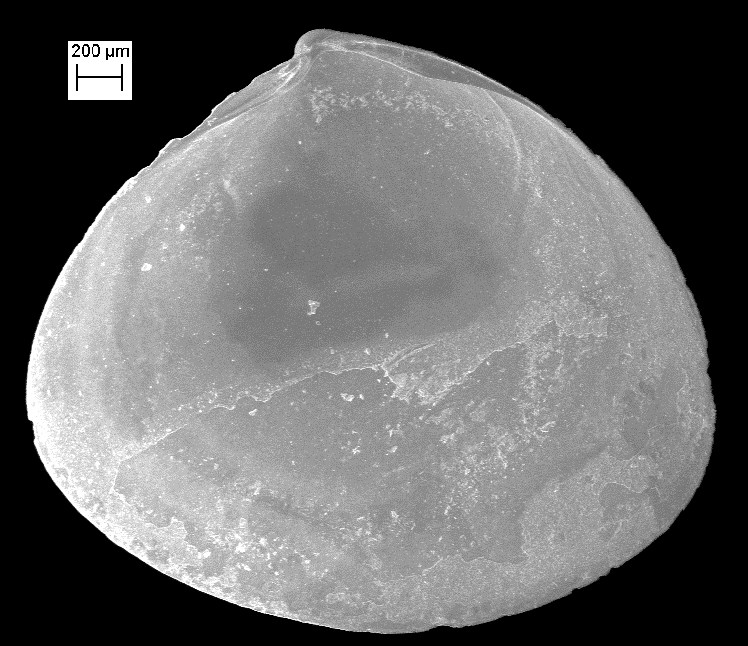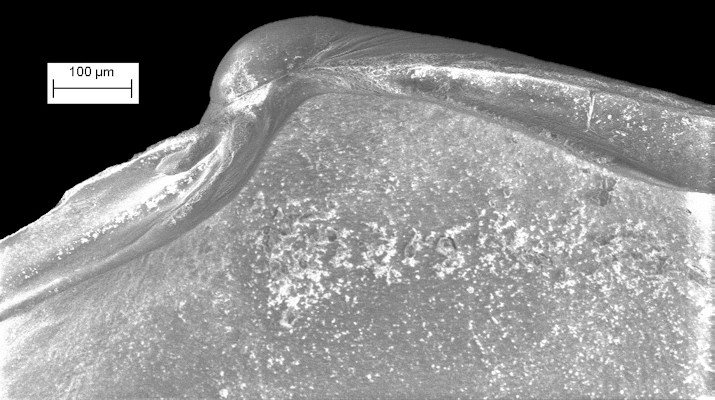 Scanning Electron Micrographs of fossil specimen from the Lower Pinecrest beds, Upper Tamiami Formation, Sarasota County, Florida (3.01 mm.).