Olivella pusilla (Marrat, 1871) Tiny Dwarf Olive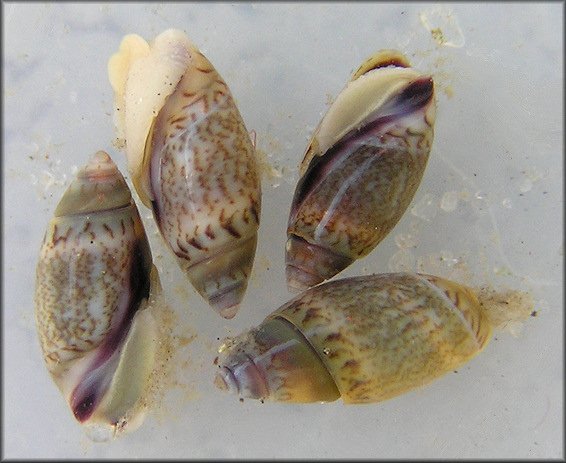 On sand during minus tide, Cedar Key, Levy County, Florida, December, 2010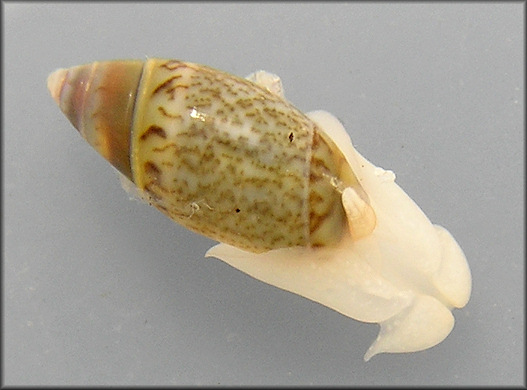 On sand during minus tide, Cedar Key, Levy County, Florida, December, 2010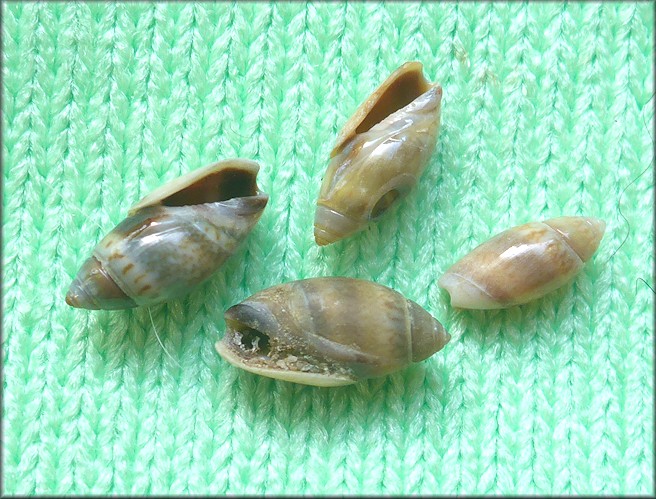 In shell/bryozoan hash from one fathom off the town of Cedar Key, Levy County, Florida, 5/2019.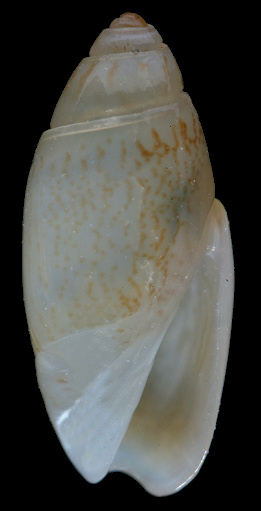 In bulldozed drift line, New Port Richie, Pasco Co., Florida, (6 mm.). Digital image by David Kirsh. Also see: Sinistral Olivella pusilla
Scanning Electron Micrographs (SEM) Of Fossil Specimens - One Sinistral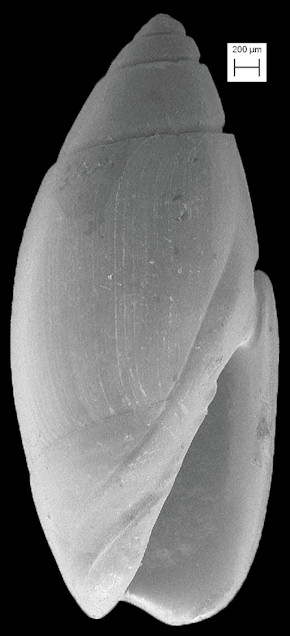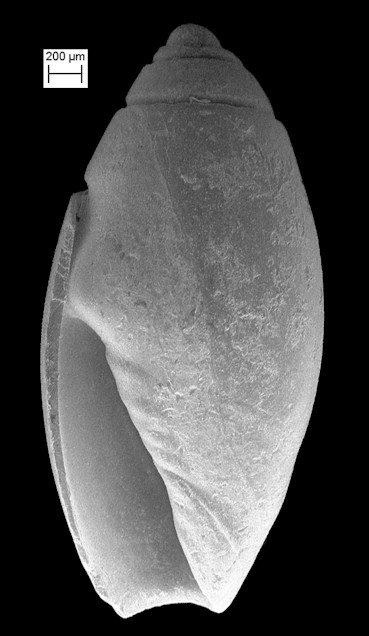 Lower Pinecrest beds, Upper Tamiami Formation, Sarasota County, Florida (dextral 4.96 mm. and sinistral 3.64 mm.).
SEM produced in collaboration with Dr. Ann Heatherington, Dept. Geological Sciences, University of Florida, Gainesville, FL.