Callinectes sapidus Blue Crab Defensive Posture
The Blue Crab is a commonly seen resident of shallow coastal waters in northeast Florida. Although the species lives below the intertidal zone, specimens are periodically found washed in onto the beach where they are usually devoured by the always hungry gulls.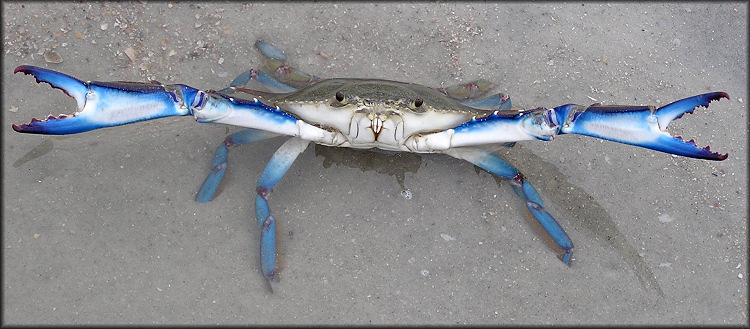 Little Talbot Island, Duval County, Florida 1/6/2005 (carapace width about 100 mm. )
Below is a painting entitled "Hug Me" (26 x 40 inches) by Cynthia O'neal based upon the above photograph.