Dentimargo aureocinctus (Stearns, 1872) Gold-line Marginella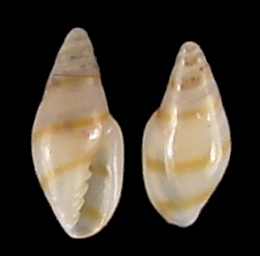 Found in one foot of water at low tide by screening, near Ft. desoto Park on the Bayway, Pinellas County, Florida (4-5 mm.). Image by Bob Lipe.
Scanning Electron Micrographs (SEM) Of Fossil Specimens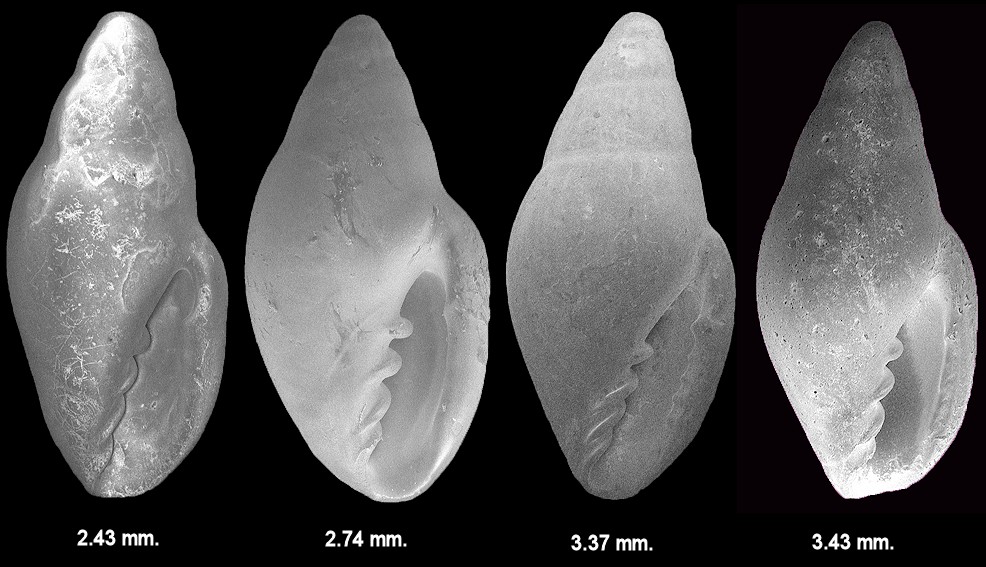 Lower Pinecrest beds, Upper Tamiami Formation, Sarasota County, Florida.
SEMs produced in collaboration with Dr. Ann Heatherington, Dept. Geological Sciences, University of Florida, Gainesville, FL.
Key Largo, Monroe County, Florida Keys. Found by Ariane Dimitris in 1-3 feet of water on 1/2/2014.