Lucapina adspersa (Philippi, 1845) [= L. sowerbii auctores non (G. B. Sowerby I, 1835)]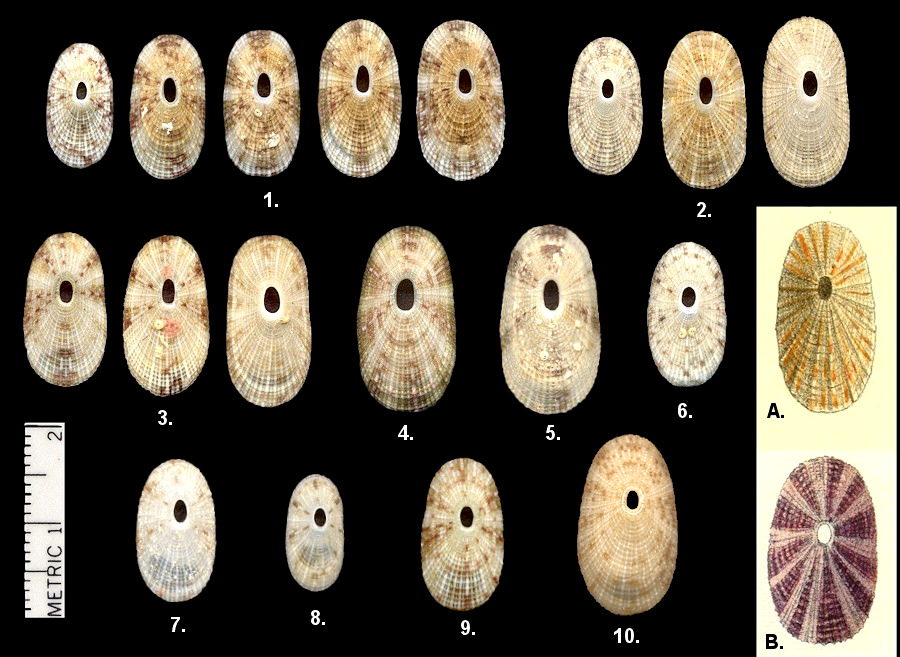 FLORIDA: 1. Palm Beach Co. 2. Monroe Co., Islamorada.
FLORIDA, Monroe Co.: 3. Pickles Reef. 4. Little Duck Key. 5. Looe Key. 6. Boca Chica Key.
BAHAMAS: 7. Eleuthera. TURKS AND CAICOS: 8. West Caicos Is. PUERTO RICO: 9. Cabo Rojo. BRAZIL: 10. Salvador, Bahia
Inset A: Type figure Fissurella adspersa Philippi, 1845 | Inset B: Type figure Foraminella sowerbii G. B. Sowerby, 1835
Compare with: Lucapina sowerbii (G. B. Sowerby I, 1835) non auctores [+ L. suffusa (Reeve, 1850)]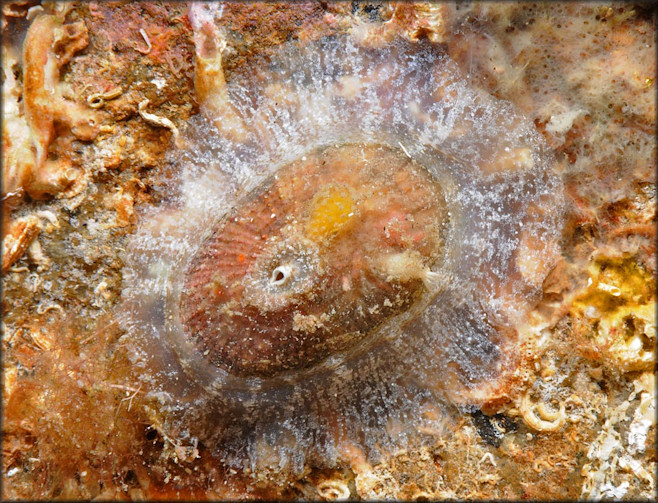 Dominica. Image copyright by Les Wilk (www.reefnet.ca
) a
nd used with permission.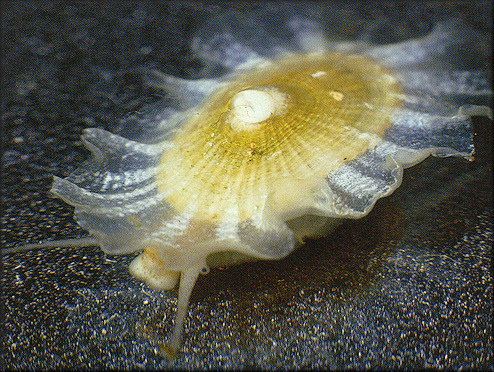 Under rock at low tide, Key West, Monroe County, Florida Keys (about 25 mm.). Image copyright by Robert Lipe and used with permission.