Thyonella gemmata Pourtales, 1852 Striped Sea Cucumber
This U-shaped sea cucumber can periodically be found on the open beaches of northeast Florida following storms. However, it is also occasionally found in sounds and backwaters where it lives completely buried in the substrate usually with only its anus and tentacles projecting. Shell collectors in search of buried bivalves often mistake its tell-tale "track in the sand" for the siphon of a buried mollusk.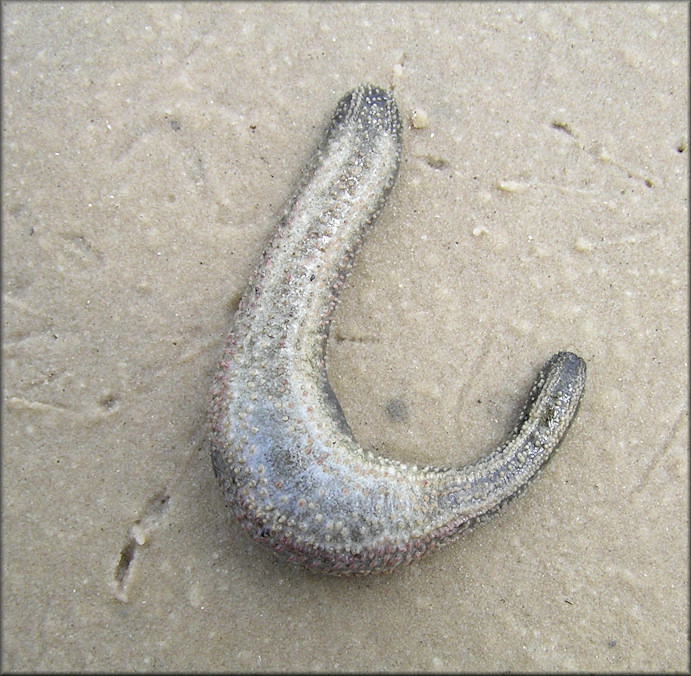 Big Talbot Island, Duval County, Florida 8/27/2004 (about 100 mm.).
Digital image by Joel Wooster