Didianema pauli Pilsbry and McGinty, 1945 Paul's Skenea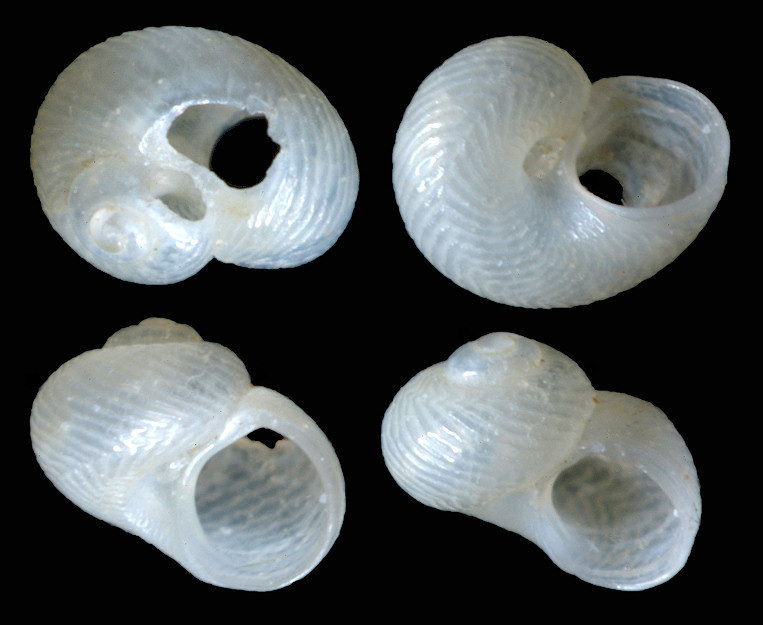 Ft. Fisher, Kure Beach, North Carolina (1.7 mm.). Digital images by David Kirsh.
Scanning Electron Micrograph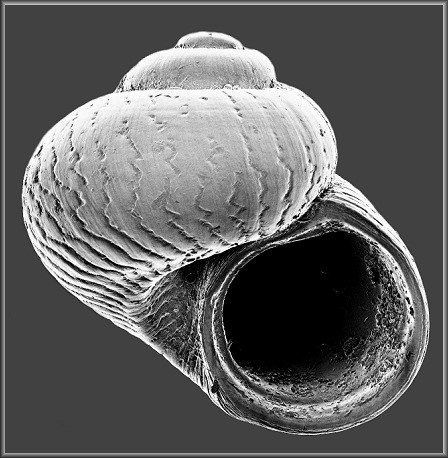 From drift, 16th Avenue S., Jacksonville Beach. Duval County, Florida. Collected by Norma Bulock in 11/81 (1.22 mm.). Scanning electron micrograph performed under the auspices of the Dept. of Invertebrates of the United States National Museum with the excellent technical assistance of Ms. Yolanda Villacampa.