Crenella divaricata (d'Orbigny, 1853) Spreading-sculpture Crenella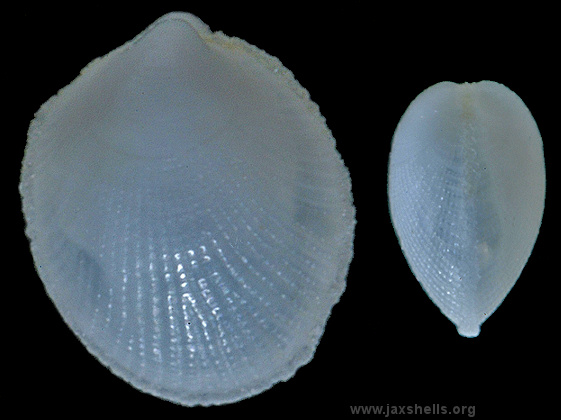 Pelican Point, North Caicos Island (1.8 mm.). Digital images by David Kirsh.
Jeffreys (1863: 134-135) reported that Col. Montagu described this species from a single valve found by his friend Capt. Laskey at Dunbar, east of Edinburgh, Scotland.
Jeffreys, J. G., 1863. British Conchology, or an account of the Mollusca which now inhabit the British Isles and the surrounding seas 2. Marine shells comprising the Brachiopoda, and Conchifera from the family Anomiidae to that of Mactridae. John Van Voorst, London. frontispiece + cxiv + 1-341 + pls. 1-7.
Scanning Electron Micrographs Of Fossil Specimens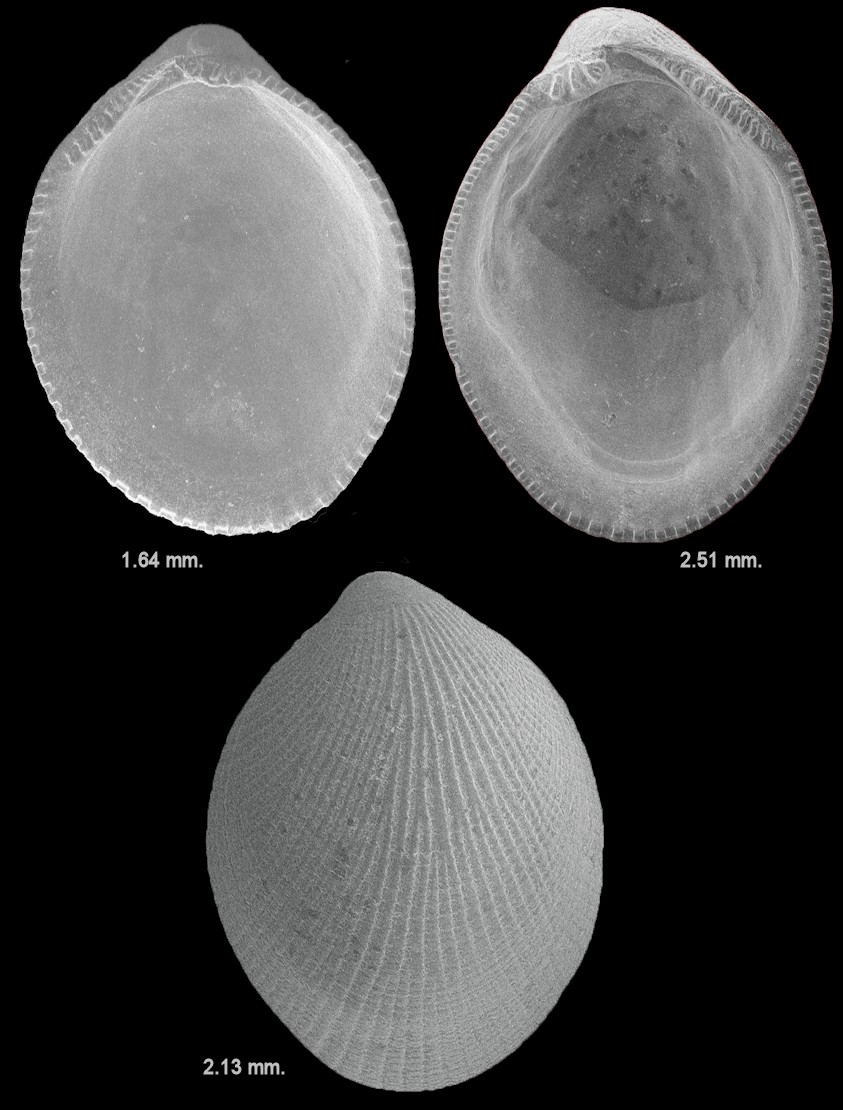 Lower Pinecrest beds, Upper Tamiami Formation, Sarasota County, Florida. SEMs produced in collaboration with Dr. Ann Heatherington, Dept. Geological Sciences, University of Florida, Gainesville, FL.