Ameritella versicolor (De Kay, 1843) Many-colored Tellin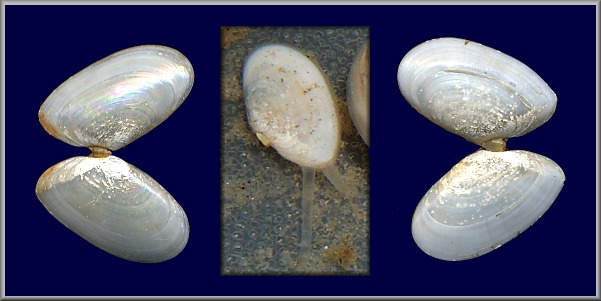 In muddy sand Big Talbot Island, Duval Co., Florida (about 10 mm.)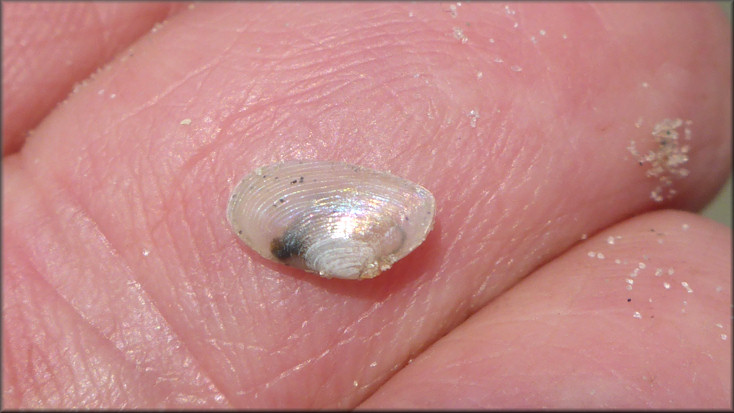 Intertidal, Tolomato River just east of the Usina Bridge, St. Augustine, St. Johns County, Florida 8/20/2017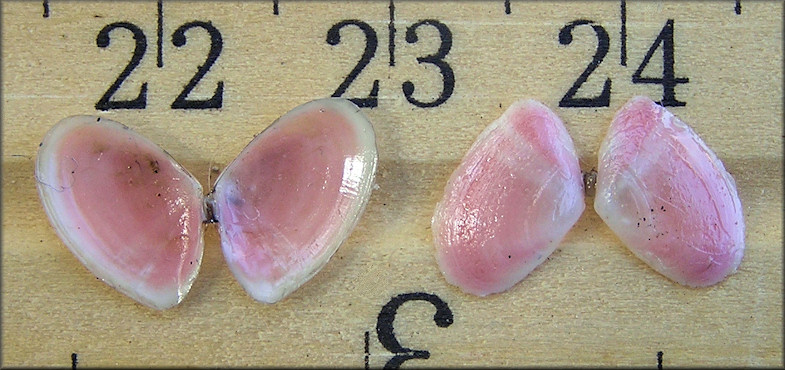 In mud and sand, back side of Jones Beach State Park, Nassau County, New York, Spring, 2014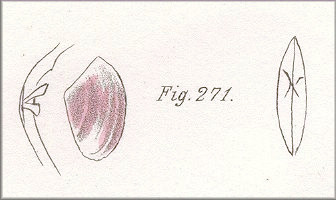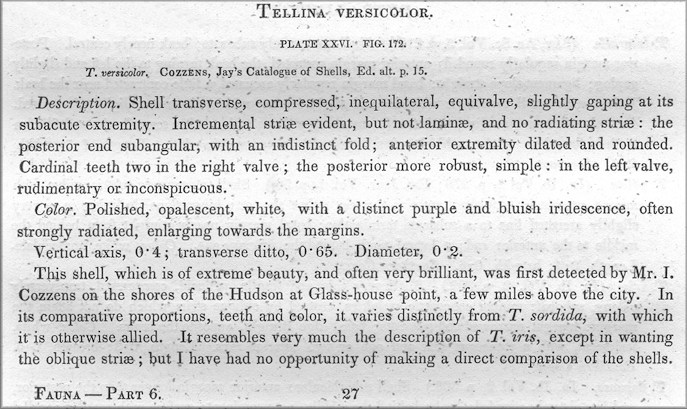 Original Description/Illustration
De Kay, J. E., 1843. Zoology of New York, or the New York fauna; comprising the descriptions of all animals hitherto observed within the state of New York; with brief notices of those occasionally found near its borders: and accompanied by appropriate illustrations. Part V. Mollusca. New York State, Albany.[xii] + 1-271 + pls. 1-40. after Jan. 31 [209; pl. 26, fig. 122].
ICZN (International Commission for Zoological Nomenclature), 1999. International code of zoological nomenclature fourth edition. International Trust for Zoological Nomenclature, London. pp. xxix + 1-306.
Note that the reference to Jay's catalogue cites a nomen nudum, which is unavailable for purposes of taxonomic nomenclature (ICZN Article 12).