Liamorpha decorata (de Folin, 1873)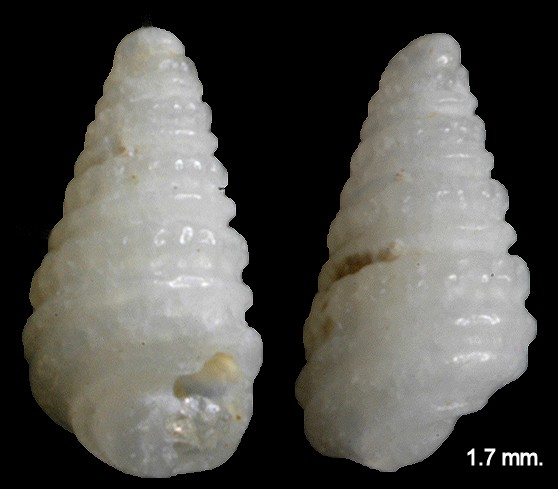 From near Cartagena, Colombia
Juvenile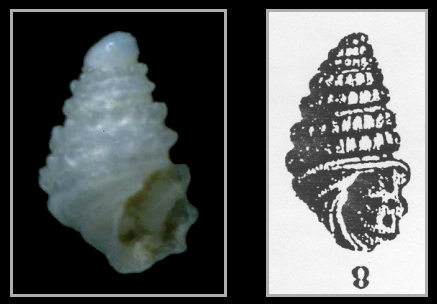 Left - SCUBA at 60 feet off Los Frailes, Margarita Island, Venezuela (1 mm.) Right - de Folin's illustration
Digital images by David Kirsh.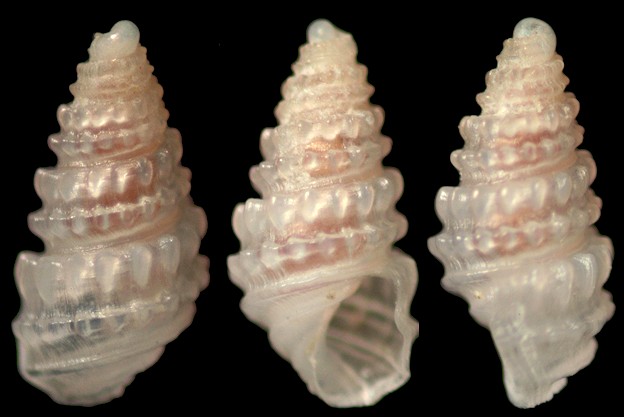 Ft. Pierce, St. Lucie County, Florida. Digital images by Marlo Krisberg.
Scanning Electron Micrograph Of Fossil Specimen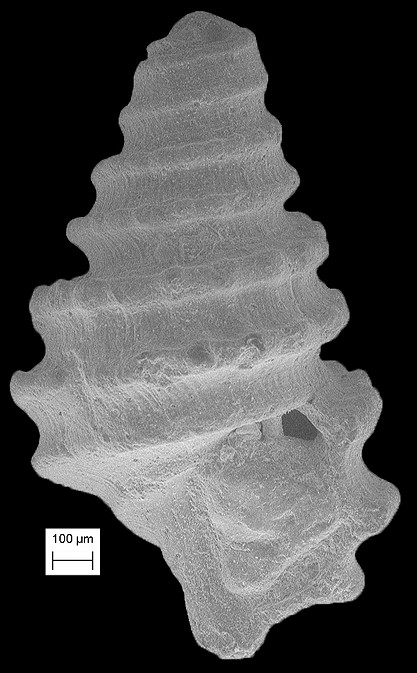 Cochran Pit, Caloosahatchee Formation, LaBelle, Hendry County, Florida (1.63 mm.).
SEM performed by H. G. Lee under the supervision of Dr. Ann Heatherington, Dept. Geology, University of Florida, Gainesville.