Schwartziella catesbyana (d'Orbigny, 1842) Catesby's Risso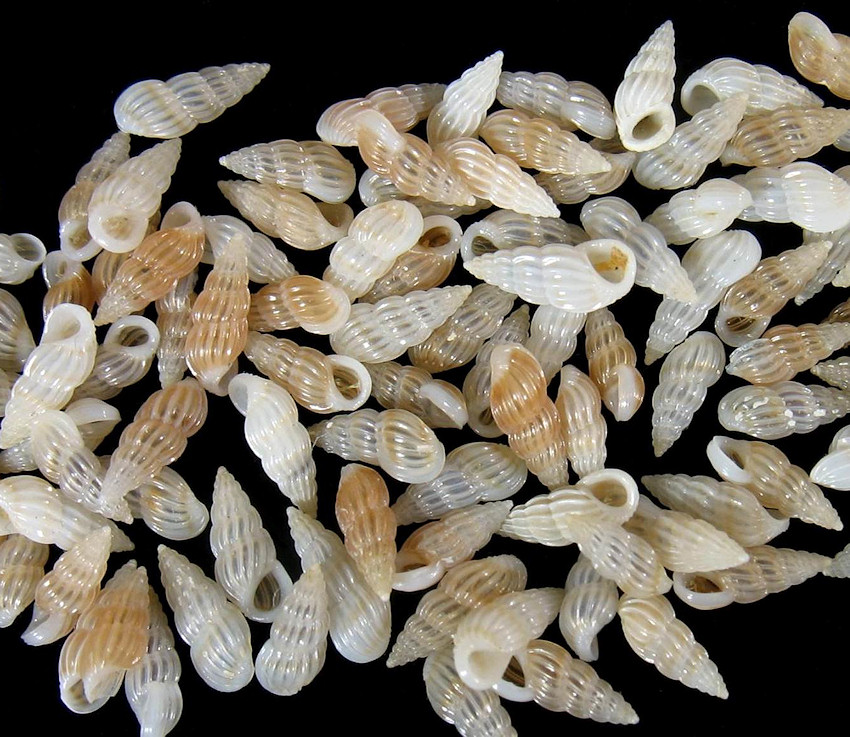 Howard Park, Tarpon Springs, Pinellas Co., Florida. Digital image by Marlo Krisberg.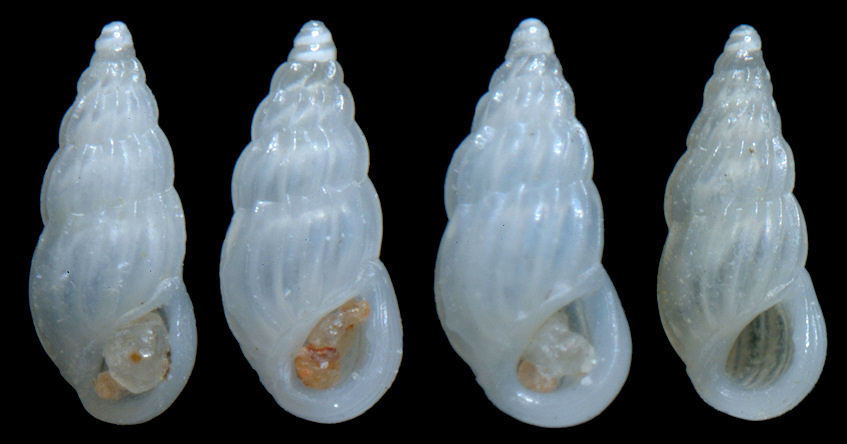 Beach drift, Barra Grande, Bahia, Brazil. All four specimens measure about 2.5 mm. Digital images by David Kirsh.
Scanning Electron Micrographs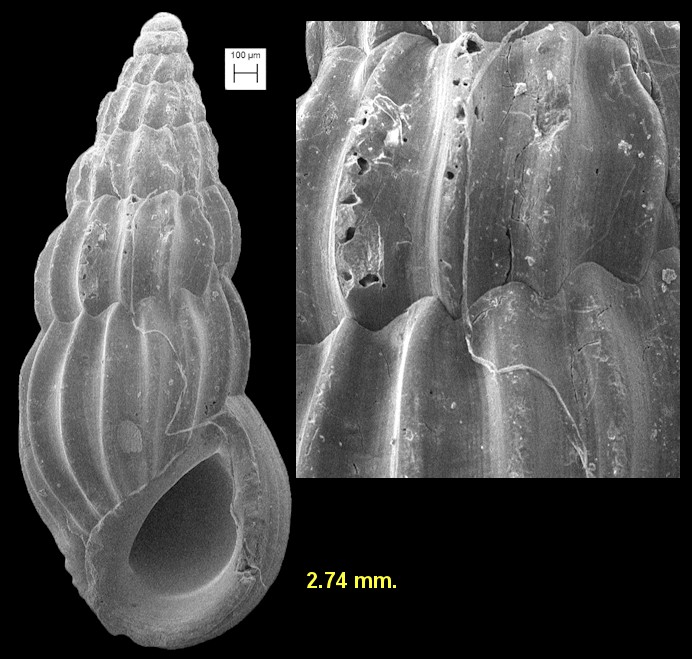 In shell/bryozoan hash from one fathom off the town of Cedar Key, Levy County, Florida, 5/2019 (0.72 mm.). SEM produced in collaboration with Dr. Ann Heatherington, Dept. Geological Sciences, University of Florida, Gainesville, FL.
Type Figure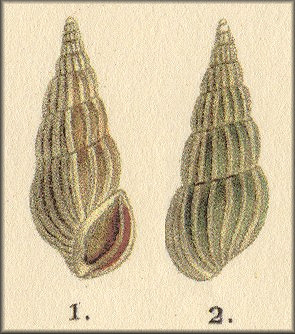 d'Orbigny, A., [1842] "1853." Mollusques. Histoire Physique, Politique et Naturelle de l'Óle de Cuba 2 1-112, pls. 10-21(?). Arthus Bertrand: Paris.