Melanella amblytera (A. E. Verrill and Bush, 1900)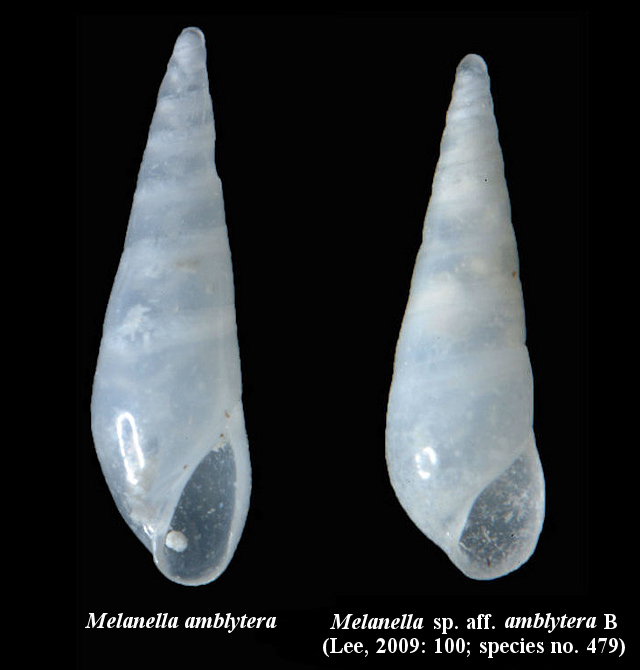 "Xeno Beach," Tarpum Bay, Eleuthera, Bahamas. The Melanella amblytera (above left) measures 4.5 mm. Digital image by David Kirsh.
Scanning Electron Micrographs (SEM) Of Fossil Melanella amblytera


Lower Pinecrest beds, Upper Tamiami Formation, Sarasota County, Florida. SEMs produced in collaboration with Dr. Ann Heatherington, Dept. Geological Sciences, University of Florida, Gainesville, FL.