Colubraria testacea (Mørch, 1852) Shelly Dwarf Triton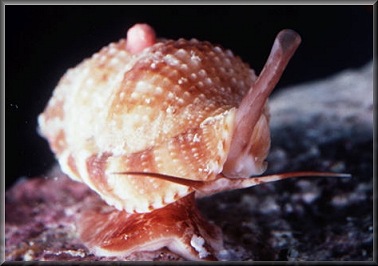 Cay Sal, Bahamas (about 30 mm.) - Photograph by Charlotte M. Lloyd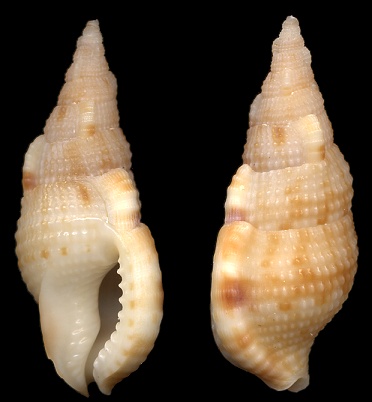 Southeast Florida (27 mm.)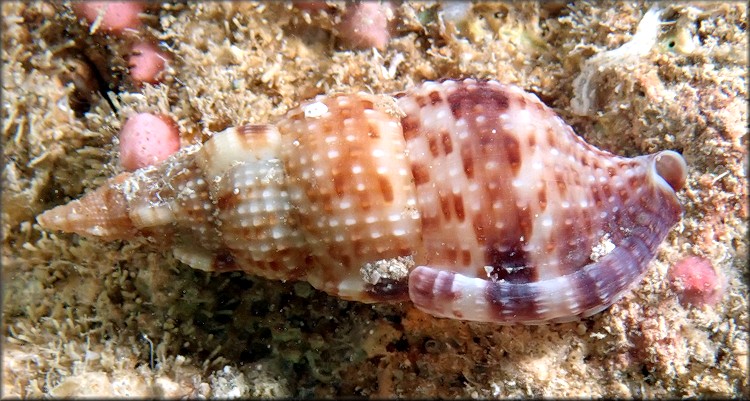 Found while SCUBA diving at Lauderdale By The Sea, Broward County, Florida, 12/4/2018. Digital images copyright 2018 by Ariane Dimitris.
Also see: Colubraria testacea (Mørch, 1874)
Abbott (1974) and many others mistakenly assigned this species to Colubraria obscura (Reeve, 1844), an Indo-West-Pacific species which differs in several respects including protoconch morphology. This species has at least three congeners, two un-named, in the W. Atlantic; C. kathiewayana Fittkau and Parth, 1993, described from Brazil, also occurs in the Gulf of Mexico (Gene Everson Coll.). Sarasúa (1975) drew a protoconch which she captioned Colubraria (C.) obscura (Reeve); it is neither that species nor even C. testacea. Its morphology is characteristic of the genus Cumia, which is represented in the W. Atlantic by "Colubraria" sunderlandi Petuch, 1995 and an innominate congener. Some authors place these two genera in the Fasciolariidae. Not found in the E. Atlantic despite reports by Talavera (1982) and Vermeij and Rosenberg (1993); those records probably based on Colubraria canariensis Nordsieck and Talavera, 1979.