Pinctada imbricata imbricata Röding, 1798 Atlantic Pearl-oyster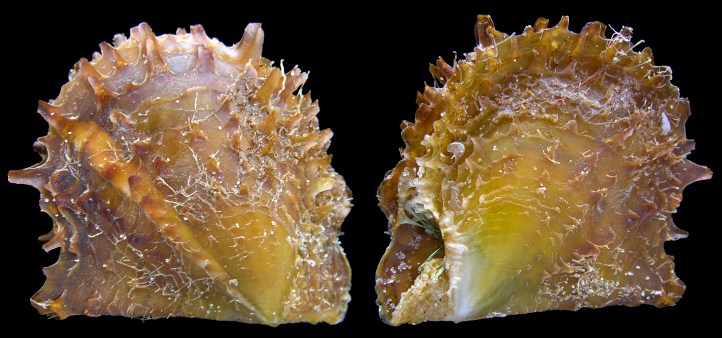 Internal view below showing green byssal threads (top left)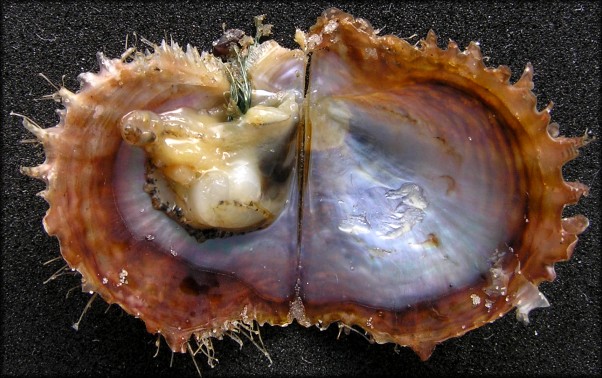 Inside beached athletic shoe after northeaster, Little Talbot Island, Duval Co., FL (26 mm.). Digital Photograph by Joel Wooster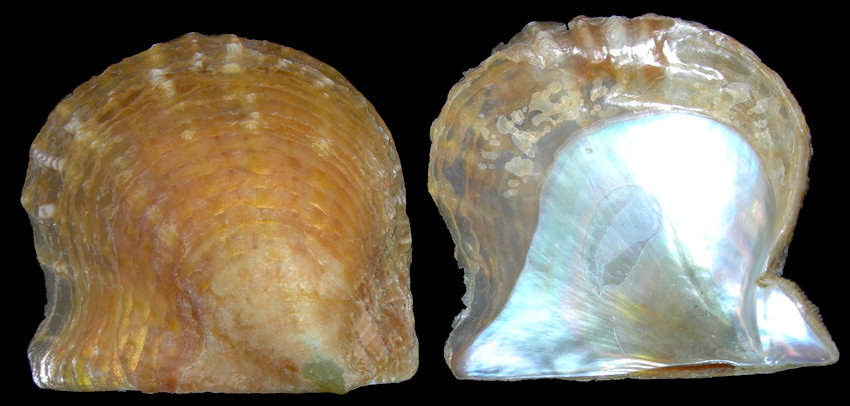 Shell pile, Kice Island, just south of Marco Island, Collier County, Florida. Digital image by Amy Tripp.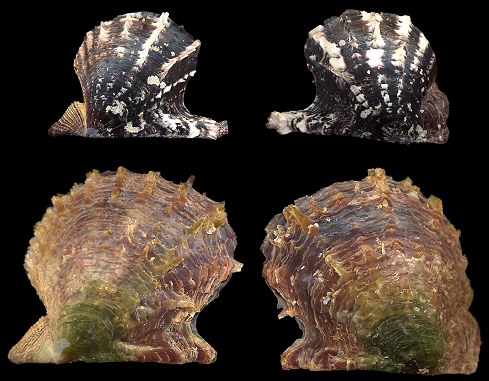 East of Raged Keys, Bicayne Bay, Miami-Dade Co., Florida (40 and 57 mm.)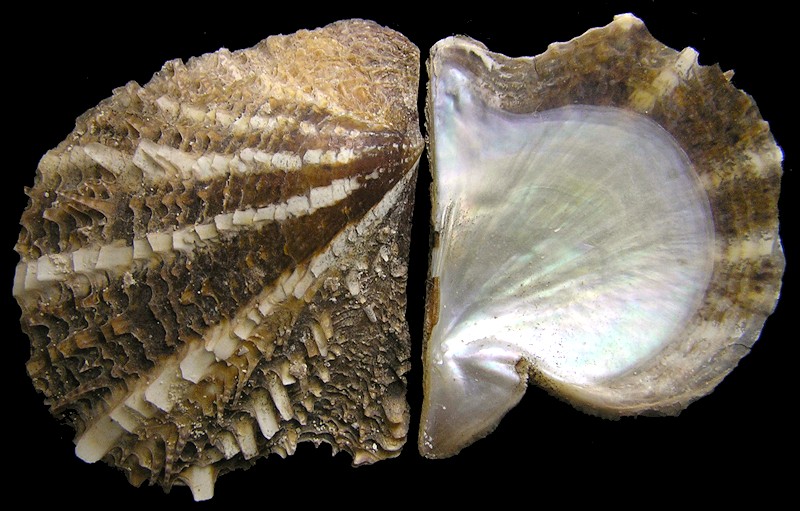 Berry Islands, Bahamas (40.8 mm.).
Digital image by Joel Wooster. From the Esther S. Bates Collection, Museum of Arts and Sciences, Daytona Beach, Florida.