Ischnochiton papillosus (C. B. Adams, 1845)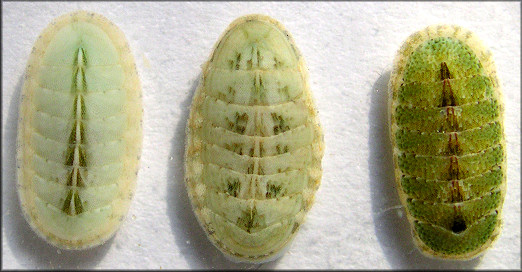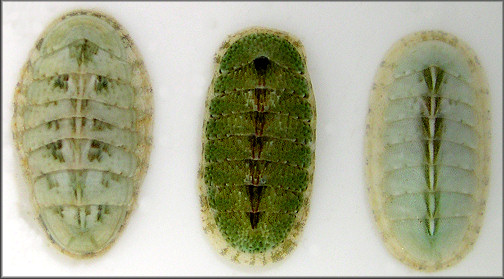 Quick Point, New Pass, Sarasota County, FL. Attached to underside dead Mercenaria exposed during minus tide 12/28/2004 (all about 8 x 4 mm.)
Collected by Marlo Krisberg (Merritt Island, FL) and photographed by
Bruno

Anseeuw (

Belgium).

From ocean side of Key Largo, Monroe County, Florida, just west of Pennekamp Park. Among material collected via hand dredge among

Thalassia testudinum

and

coral rubble and silt in mangrove areas from two feet of water, 2/20/2006. Collected by Marlo Krisberg and photographed by Bruno

Anseeuw

.