Cochliolepis (Tylaxis) species
[Teinostoma liparum of Martin, 1904 not Delphinula liparum H.C. Lea, 1843]
Scanning Electron Micrographs (SEM) of fossil specimens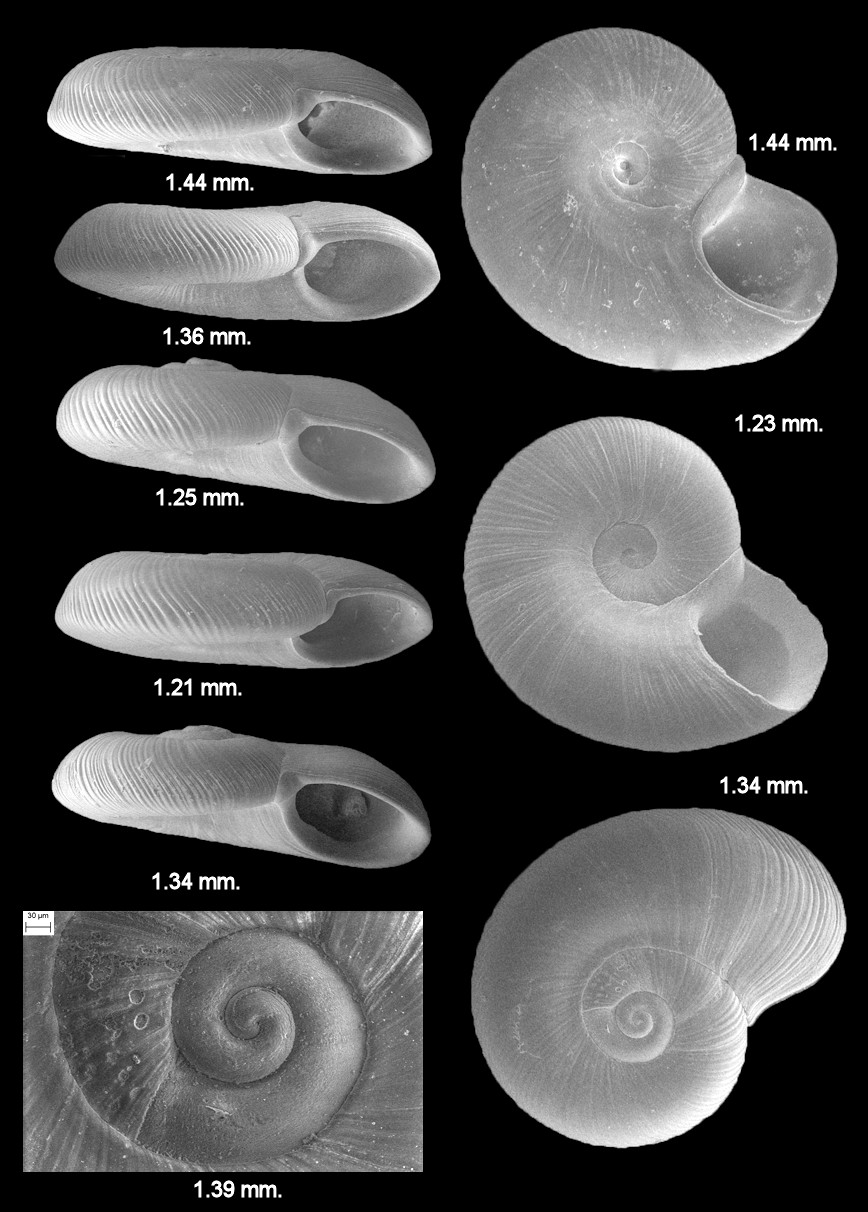 Dig in Orlando, Orange County, Florida exposing the Nashua Formation (Plio-early Pleistocene).
SEMs produced by H. G. Lee in collaboration with Dr. Ann Heatherington, Dept. Geological Sciences, University of Florida, Gainesville, FL.
Like Cyclostremiscus obliquestriatus, another tornid species, Cochliolepis (Tylaxis) species [Teinostoma liparum of Martin, 1904 not Delphinula liparum H. C. Lea, 1843], meets criteria to be an index micromollusk species for the Nashua Formation in FL, and it likewise is found in contemporary deposits north of the state.