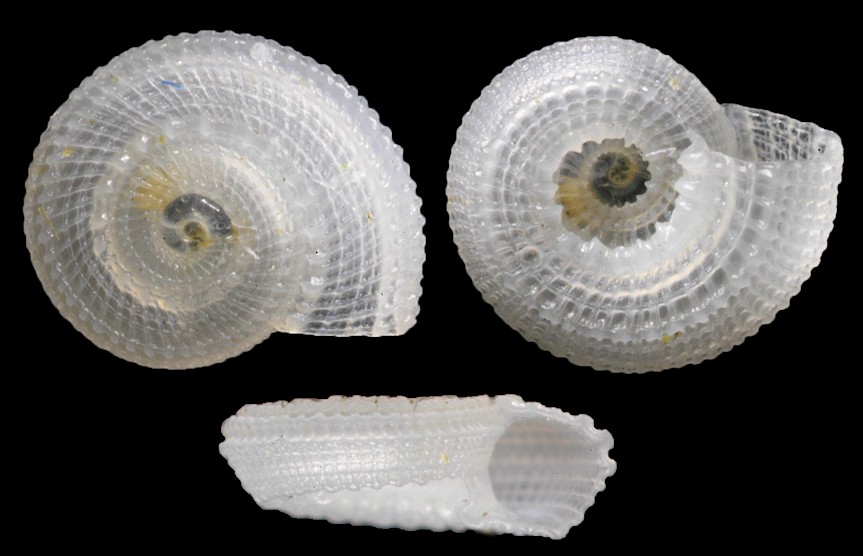 From a drift sample, Secret Beach, west of Middles Beach, Isabela, Puerto Rico (2.6 mm.). Digital images by David Kirsh.
Scanning Electron Micrographs (SEM)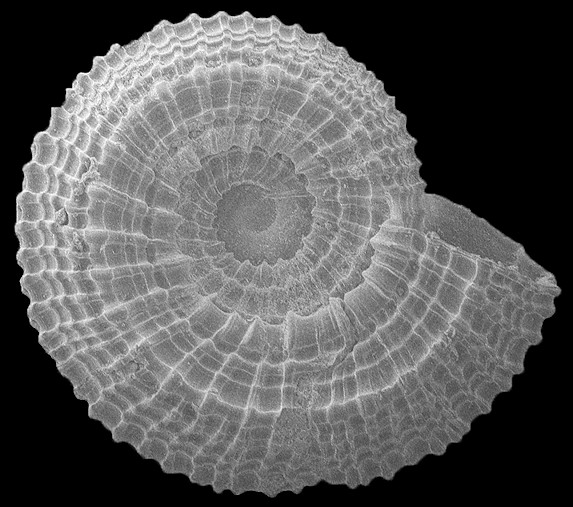 From a depth of 80 feet off Jardines de la Reina, Cuba (2.15 mm. (top) and 2.46 mm. (bottom)).
SEMs performed by H. G. Lee in collaboration with Dr. Ann Heatherington, Dept. of Geological Sciences, University of Florida, Gainesville, FL. Collected by Linda Zylman.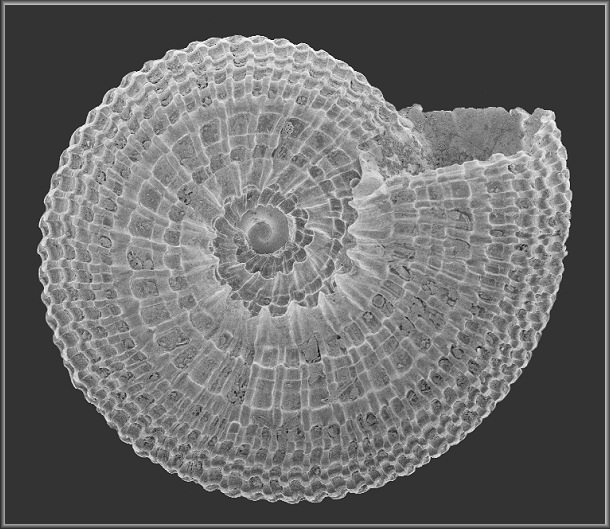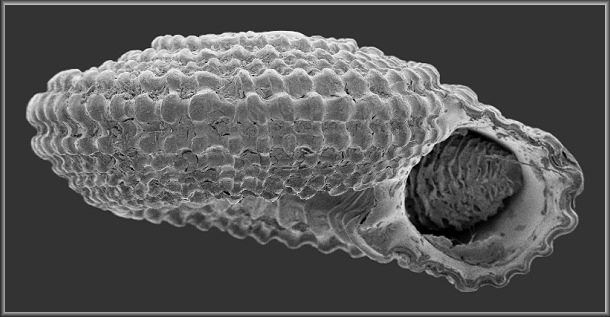 Dissected from the digestive tract of a batfish trawled in 140 ft., 55 mi. E. Ponte Vedra, St. Johns Co., Florida by scallop boats in 3/88 by H. G. Lee. (top 3.94 mm. and bottom 3.79 mm.). SEMs performed under the auspices of the Dept. of Invertebrates of the United States National Museum with the excellent technical assistance of Ms. Yolanda Villacampa.