Rapana venosa (Valenciennes, 1846)
This Indo-Pacific species (Sea of Japan, Yellow Sea, East China Sea) has been inadvertently introduced into U .S. waters and was first found living in the lower Chesapeake Bay in Virginia during 1998. Prior to this introduction, the species had expanded its range to the Black Sea (ca. 1950's) and subsequently into the Northern Adriatic Sea (1974), and the Northern Aegean Sea.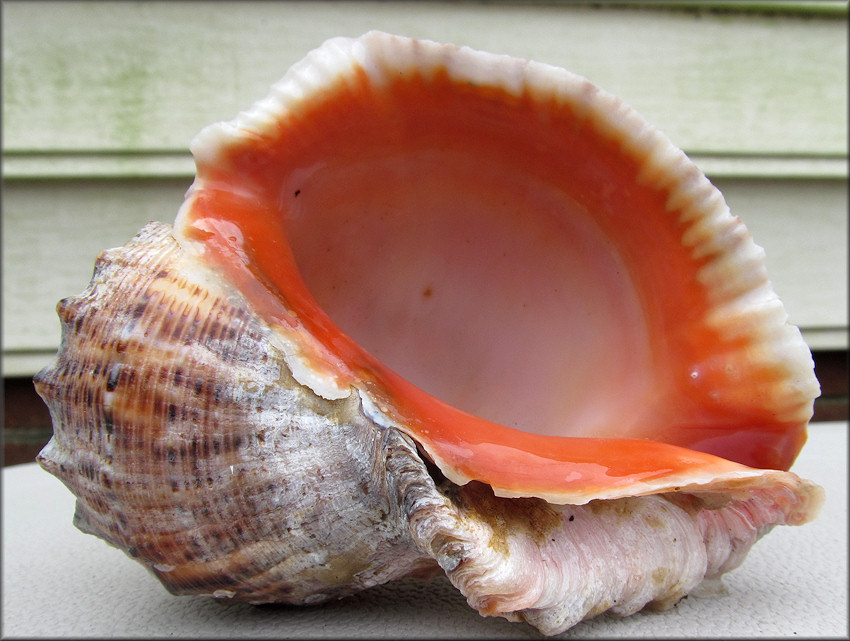 Buckroe Beach, Chesapeake Bay, Hampton, Virginia, Winter, 2014. Digital image by Amy Dick.
The specimens illustrated below are from the Black Sea (81-84 mm.)