Aesopus stearnsii (Tryon, 1883) Stearns' Dovesnail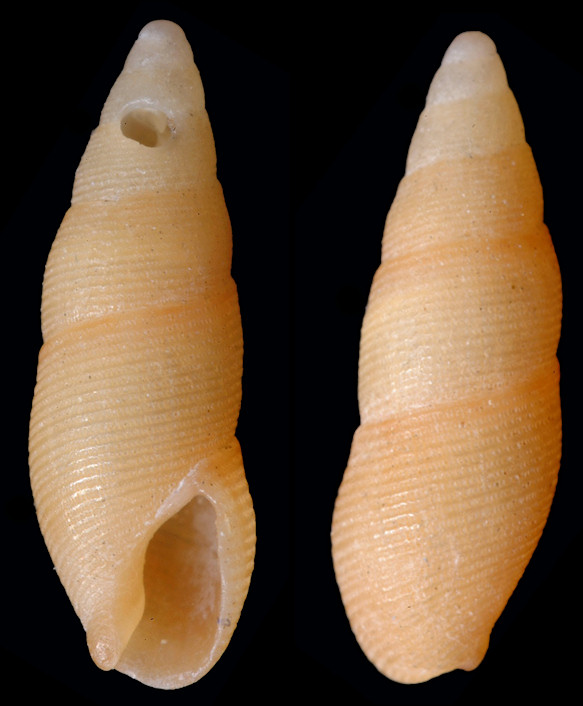 Ft. Fisher, Kure Beach, North Carolina, 9/29/2013 (5.5 mm.). Digital images by David Kirsh.
Scanning Electron Micrograph (SEM)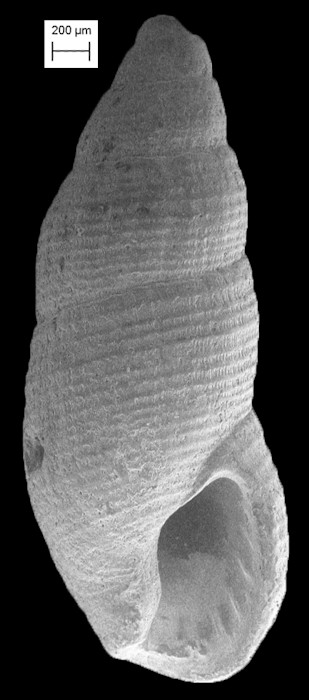 From grunge collected from a mangrove beach on the Jupiter Sound (Indian River) shore of Coral Cove Park (just S of Blowing Rock Preserve) by Rick Edwards in April and July, 2021 and later culled by him and H. G. Lee (3.59 mm.). SEM performed by H. G. Lee in collaboration with Dr. Ann Heatherington, Dept. of Geological Sciences, University of Florida, Gainesville, FL.