Cepaea hortensis (Müller, 1774) White-lip Gardensnail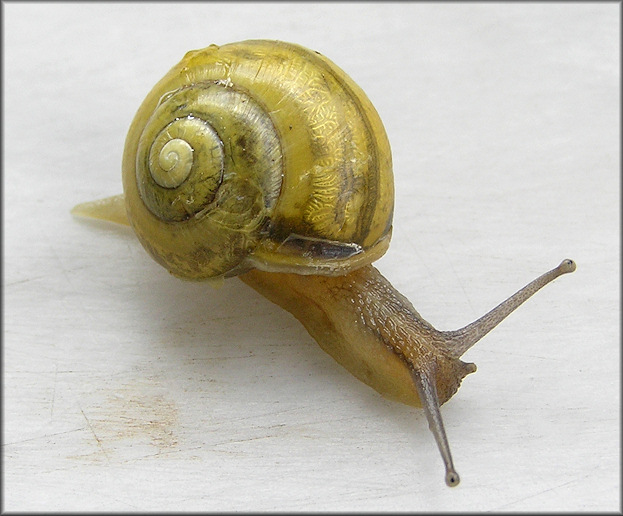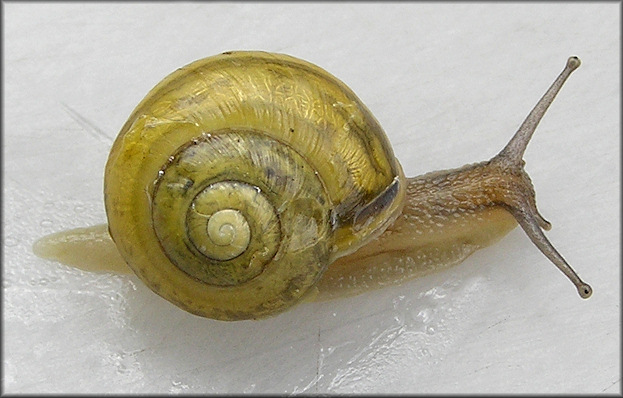 On Skunk Cabbage leaf, freshwater swamp, Vinalhaven, Knox County, Maine. H. Lee! 15 August, 2011.
This central and west European species, along with the similar Cepaea nemoralis, has been present in the northeastern U. S. A. coastal states since at least 1857.
Pilsbry, H. A., 1939. Land Mollusca of North America (north of Mexico) vol. 1 part 1. Academy of Natural Sciences, Philadelphia. xvii + pp 1- 573 + ix.