Vertigo milium (Gould, 1840) Blade Vertigo Juvenile
The juvenile specimen pictured below was hatched in captivity on June 10, 2014 (plus or minus two days) and thus is 17 days old (plus or minus 2 days). Upon hatching, the juvenile had a whorl count of 1.5; by June 19 it had a whorl count of 2.75; by June 21 a whorl count of 3.0; and by June 23 a whorl count of 3.25.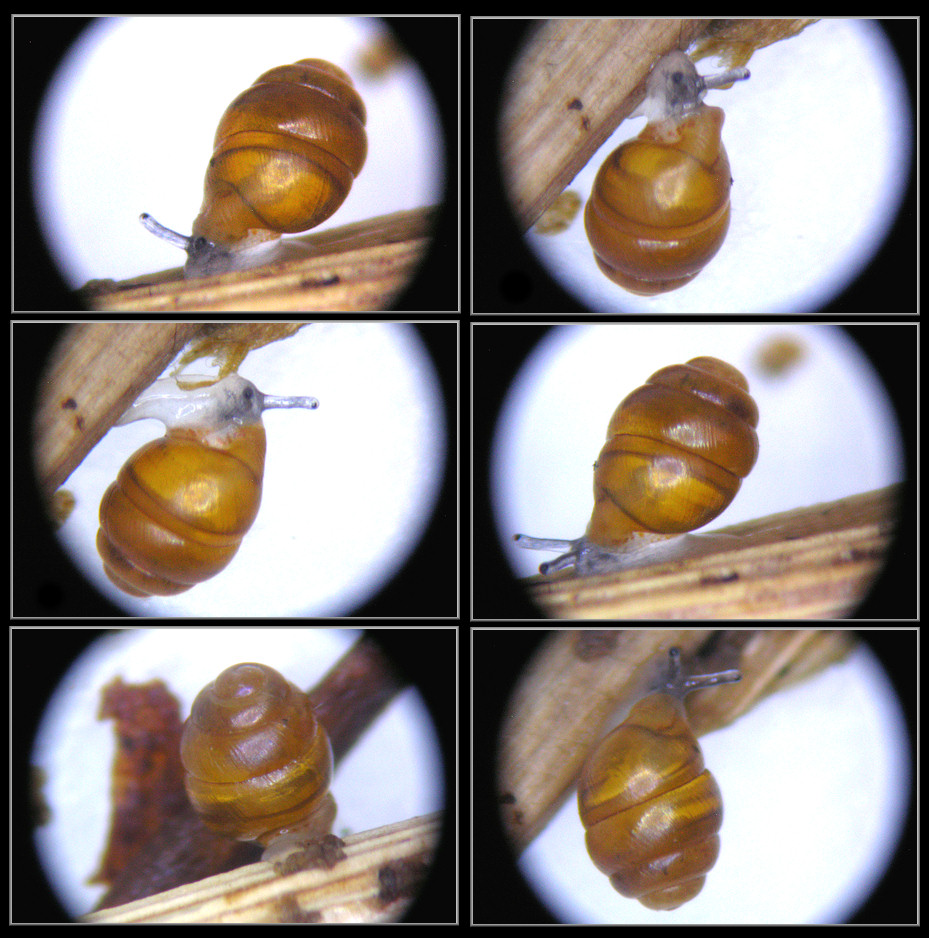 This juvenile specimen was hatched in captivity from eggs deposited by an adult collected from
wrack along Harrison Creek, Harrison Fork Road, Nelson County, Kentucky.