Bella Moth And Caterpillar [Utetheisa bella]
This colorful 20 mm. specimen was photographed by Joel Wooster while feeding on wild flowers [Bidens pilosa - Hairy Beggarticks] at Little Talbot Island State Park on 10/27/2004. Fortunately for the moth, as well as a bevy of butterflies and bees, the fresh water spray from the public bath shower had nourished healthy plant growth in an otherwise barren area.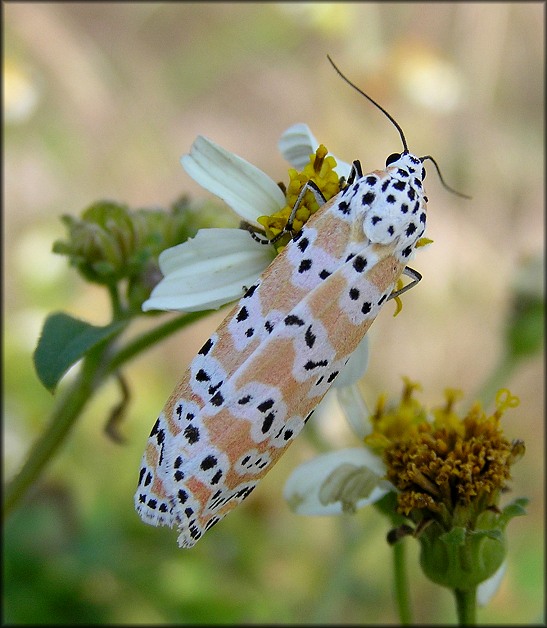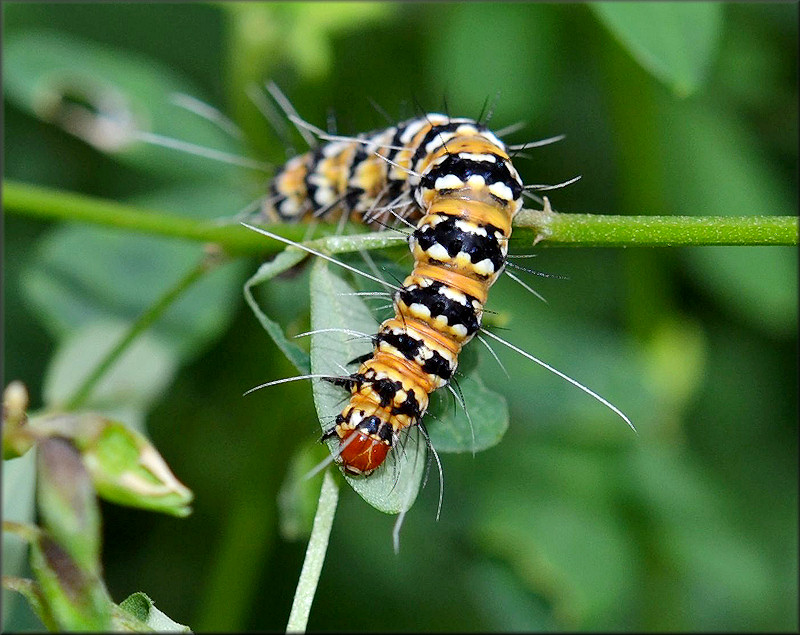 This Bella Moth caterpillar was photographed in Delray Beach, Palm Beach County, Florida by Anne DuPont on 11/15/2013. Digital image copyright 2013 by Anne DuPont.