Daedalochila auriculata On Plantation Lake Drive Near Moultrie Creek, St. Johns County, Florida
During a molluscan survey in St. Johns County on August 6, 2010 an empty adult Daedalochila auriculata shell was discovered in the roadside swale on the west side of Plantation Lake Drive (GPS: 29.51118N 081.22034W - WGS-84 Datum) immediately north of Lightsey Road adjacent to Moultrie Creek. Although a thorough search failed to yield additional specimens, based upon previous finds of Daedalochila auriculatata at two other locations along Moultrie Creek it appears likely that a population of the species is present in the area. As the crow flies, the Plantation Lake Drive site is 0.56 miles north northwest of the Daedalochila auriculata site on State Road 207 At Moultrie Creek.
The roadside swale on Plantation Lake Drive where the specimen was found. The view is looking south toward Lightsey Road.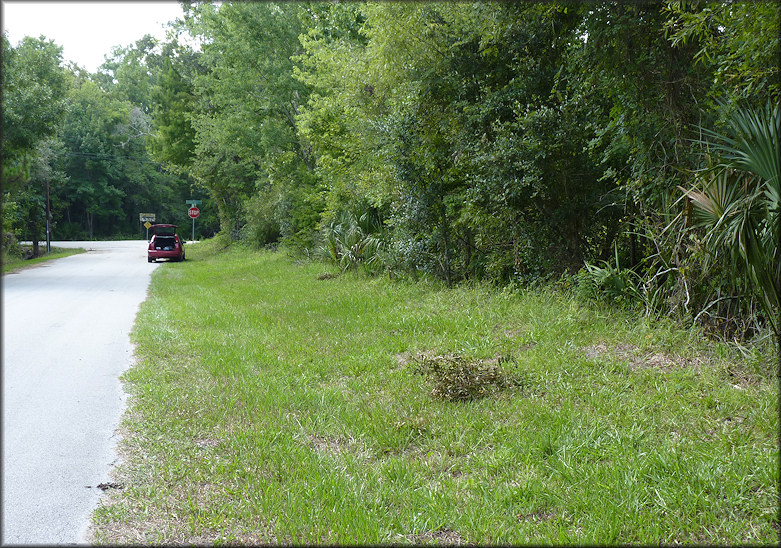 Ventral view of the specimen found in the swale