Euglandina rosea (Férussac, 1821) Rosy Wolfsnail - Very Large Specimen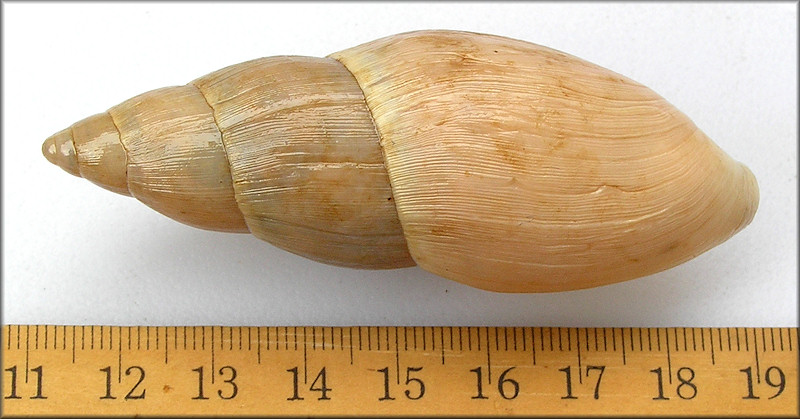 The top specimen below shows the specimen when collected. The bottom live specimen, which is considerably smaller, was found crawling nearby.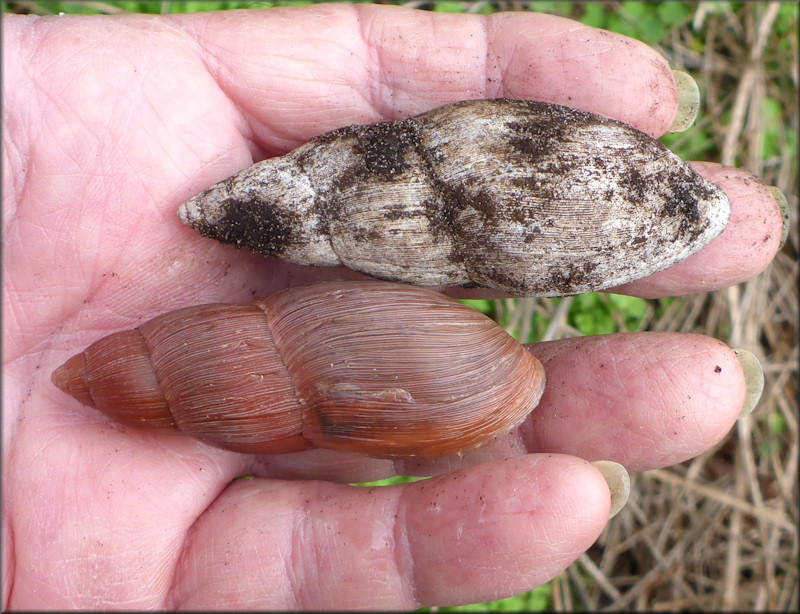 From the roadside swale on the east side of US-1 about 3.1 miles northwest of International Golf Parkway, St. Johns County, Florida, January 2, 2016 (76.9 mm.).