Punctum smithi Morrison, 1935 Lamellate Spot
1.1 mm. maximum diameter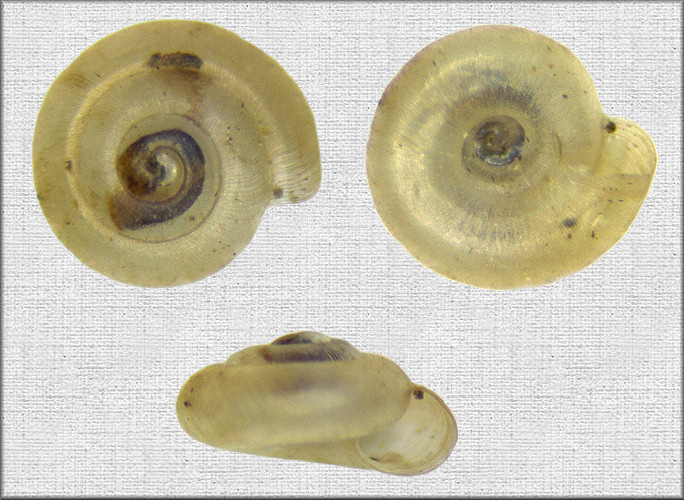 In leaf litter at base of limestone escarpment at cave entrance, Cave Hollow, Bullitt Co., Kentucky, July, 2012.
Note basal lamella, a character not found in any congener. Morrison (1935: 545) wrote of his new discovery: "One glance at the translucent base ..., and it cannot be misunderstood."
Morrison, J. P. E., 1935. Journal of the Washington Academy of Science 25: 545, figs. 4-7 [not seen in its entirety].