Sea Turtle Shell Bone ( left hypoplastron)
Sea turtle bones (as well as dead and decomposing turtles) are not uncommonly found on the beaches of northeast Florida - especially after storms. One of the more distinctive bones is the hypoplastron (illustrated below) from the plastron (bottom shell) of the turtle.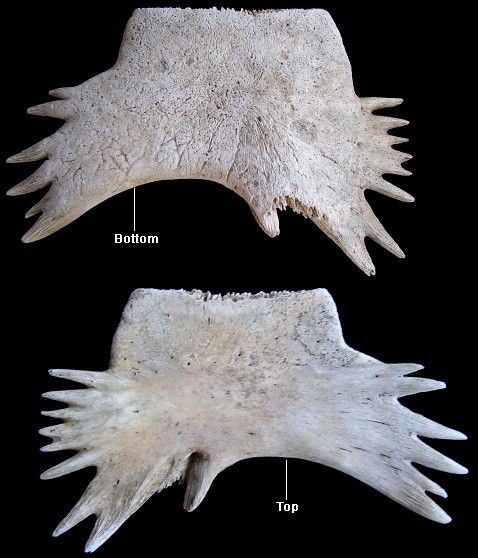 Little Talbot Island, Duval County, Florida 9/2004 (about 185 mm.)
Thanks to Carol Ruckdeschel of the Cumberland Island Museum for identification assistance.