Cepaea nemoralis (Linnaeus, 1758) Grovesnail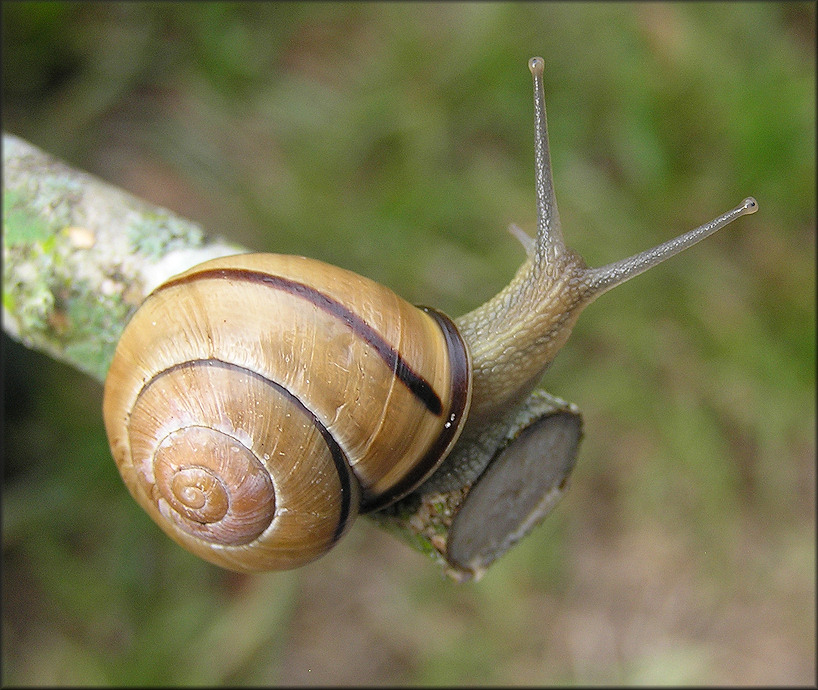 Revere Beach, Point of Pines, Boston, Suffolk County, Massachusetts. Under RR tie in sward immediately landward of seawall just S. stile access to shoreline. H. Lee! 26 Aug., 2010.
| Also see: Cepaea nemoralis from Germany
This central and west European species, along with the similar Cepaea hortensis, has been present in the northeastern U. S. A coastal states since at least 1857.
Pilsbry, H. A., 1939. Land Mollusca of North America (north of Mexico) vol. 1 part 1. Academy of Natural Sciences, Philadelphia. xvii + pp 1- 573 + ix.