Daedalochila avara (Say, 1818) Florida Liptooth
Pictured sitting atop a Daedalochila auriculata (Say, 1818) Ocala Liptooth collected the same date.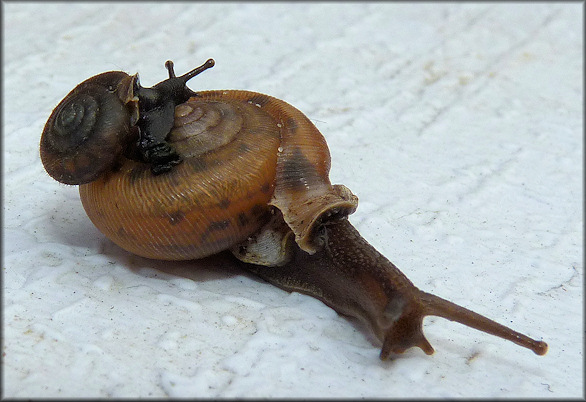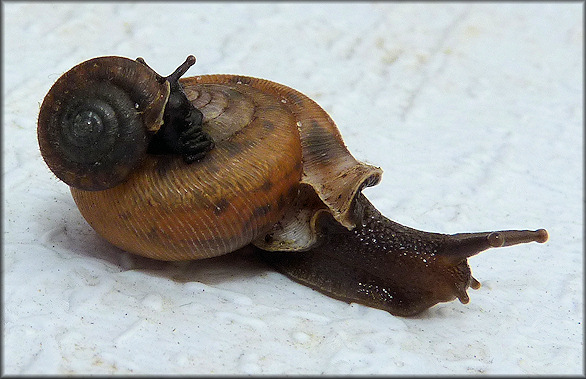 In roadside swale, County Road 13 0.5 miles north northeast of Bass Haven Lane (GPS: 29.55430N 081.34320W - WGS-84 Datum), far western St. Johns County, Florida 1/2/2011 (about 6 mm.).