Pelecanus occidentalis Brown Pelican
This curious specimen was photographed while standing on the beach with a flock of gulls at Huguenot Memorial Park, Duval County, Florida on 3/3/2007. However, his curiosity was soon satisfied and he flew out to sea to escape the approaching photographer. This species is a common fixture on northeast Florida beaches and is listed by the State of Florida as a "Species of Special Concern" due to its former low population levels.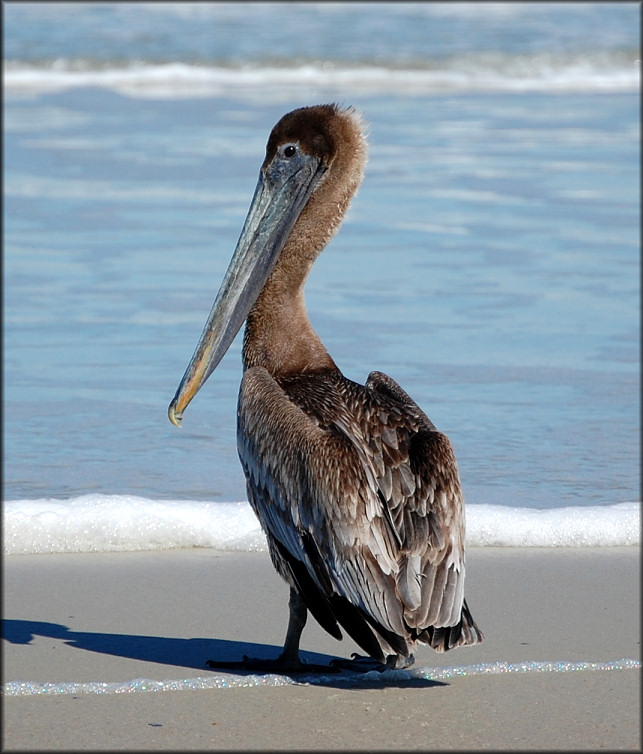 Below is a painting (32 x 40 inches) by Cynthia O'neal based upon the above photograph.